A Modern Approach To A Traditional Treatment
Today, patients can choose from a wide variety of orthodontic options. Metal braces, the more conventional treatment option, are among the most popular and successful methods for correcting malocclusions and straightening teeth. Although metal braces have been the standard for decades, they are no longer the only choice for correcting misaligned teeth.
You can now achieve the best results with a treatment option designed to fit seamlessly with your lifestyle, so there's no reason to feel hesitant about making your decision. Because we believe that everyone should have access to a beautiful, healthy smile, our professional team and cutting-edge equipment provide only the most reliable, tried-and-true treatments. Get in touch with our team at Burrow Welchel & Culp Orthodontics to find out which orthodontic treatment is ideal for you.
Modern 3M Metal Braces
In some cases, traditional metal braces are the best option for aligning your smile and improving dental health. While they may not be the quickest or newest method of straightening teeth, metal braces have made real technological advances in recent years. The way that metal braces are used is not the same as it was 10 or even five years ago. While some of the experiences may be similar, the materials are now stronger and more resilient to standard wear and tear.
Metal Braces – Tried & True
While there are highly advanced orthodontic treatments that give you faster treatment, nearly invisible treatment, and maintenance-free treatment, there is a reason that traditional metal braces are still around. Their process for aligning your smile and your bite is still incredibly effective. When discreet treatment isn't necessary, traditional metal braces are still a highly reliable and sometimes preferable treatment option for straightening teeth.
Mix & Match With Metal Braces
The colored bands used with braces are now stronger and stain-resistant. Whether you want to wear your favorite color, show school pride, or represent your favorite sports team, you will get a fun, new look every time you get an adjustment!
Metal Braces Are Sturdy & Effective
Traditional metal braces today are made from stronger materials and use a more effective adhesive. The result is fewer broken brackets or bands that might otherwise extend the length of your treatment.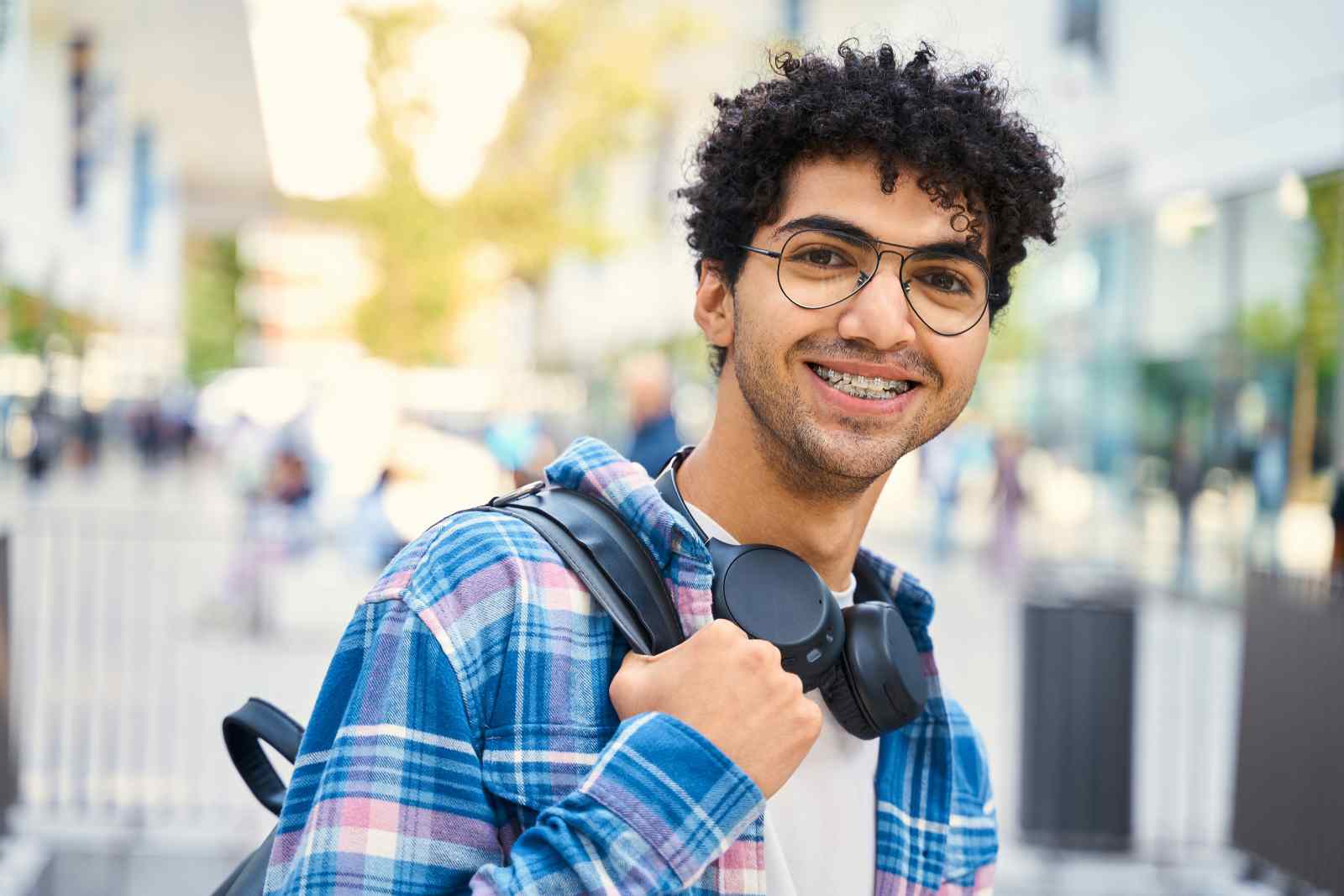 Clear 3M Clarity Brackets
A Clear Choice
Clear braces offer our patients the look they want, with all the functionality of traditional metal braces. Their comfortable, sculptured design and attractive translucent appearance help provide the self-confidence of wearing braces that look as good as they perform.
You'll be struck by the natural look of these smooth, sculpted, and completely clear braces, which will not stain or discolor and are designed to blend in with your natural smile. With clear braces, you can smile all through treatment!
More Benefits From Better Technology
Originally, clear braces were known for their initial benefit of being nearly invisible. However, the brackets and bands would become stained and unsightly over time. Today, we have made advances with clear appliance technology. With clear, non-porous bands, you no longer have to worry about the longevity of your discreet solution.
At Burrow Welchel & Culp Orthodontics, we believe every individual has the right to live with a smile they truly love. With clear braces, you can achieve it without anyone noticing your treatment.
Gold Braces
Burrow Welchel & Culp Orthodontics offers gold braces for those seeking discretion and style. A perfect blend of the effectiveness of traditional metal and the aesthetics of clear brackets, gold braces provide a subtle shimmer that is both striking and stylish. We use only high-quality appliances for our orthodontic solutions, ensuring you receive the most beautiful and reliable treatment available.
Champagne Braces
Burrow Welchel & Culp Orthodontics offers champagne braces for those seeking the perfect combination of discretion and style. This elegant solution provides a subtle shimmer that is both striking and stylish without sacrificing function. With a rose gold hue, these brackets are known to be more discreet and professional while still giving you a fun and attractive treatment option.
Lingual Braces
Discreet Orthodontic Care
At Burrow Welchel & Culp Orthodontics, we understand that having braces is an important decision and that everyone wants a beautiful smile. That's why we offer lingual braces – the perfect way to get your teeth straightened without anyone noticing!
What Are Lingual Braces?
Lingual braces are an orthodontic treatment that uses customized brackets and wires to straighten the teeth without being visible from the outside. The brackets are attached to the inner surface of the teeth, so they can't be seen when you smile or talk.
Benefits Of Lingual Braces
The biggest benefit of lingual braces is that no one can tell you're wearing them. This makes them a great option for those who want to keep their orthodontic treatment discreet and those who are self-conscious about how their teeth look. Lingual braces can also help reduce the risk of cavities and gum disease, as they are typically easier to keep clean than traditional braces.